Be assured of knowing your state of fiscal integrity and access relevant information for decision-making by senior managers.

Administrative, accounting and tax conciliation up to 100%, to assist financial leaders with the help of technology.

Automate your business processes and compete with global companies, reduce costs and increase the productivity of your company.

Start your digital transformation with BE Bot 69B, automate the process of real-time monitoring of your suppliers and business partners within the 69B blacklist of the SAT.

Massive XML download web solution from the SAT database. Reconciliation against ERP and generation of reports of income, expenses, payroll, reconciliation of payment complements, tax calculation and tax audits.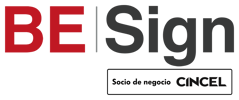 Unlimited digital signature with legal validity (NOM-151). For any industry, with autograph signature and E-Sign and integration with other applications.